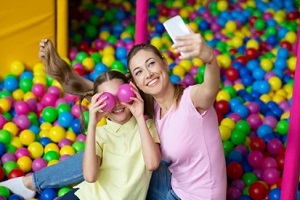 Visitors of all ages are common guests of family entertainment centers. These indoor amusement parks are particularly popular with younger patrons, including toddlers, school-age children, and teenagers. While the centers are designed to provide fun and enjoyment, safety needs to be the top priority.
Along with careful preparation and safeguards for all attractions, a family entertainment center insurance policy should be on top. The right coverage will protect your business and customers.
The following will help you understand what is considered a family entertainment center and how a comprehensive policy will protect your establishment.
What Is a Family Entertainment Center?
Your facility falls under the category of family entertainment center, and it is similar to an amusement park. This may include having games and laser tag indoors or outdoor attractions such as zip lines, carousels, Ferris wheels, small roller coasters, bumper cars or boats, miniature golf, bowling, and much more.
A family entertainment center typically has snack bars and other food stalls and can accommodate group gatherings such as birthday parties and other large gatherings. The facility may vary from 15,000 to 50,000 square feet or more.
Liability Insurance
Liability insurance coverage is essential for any business, especially a family entertainment center. The primary goal of a liability plan is to protect you and your business if a patron is injured while participating in any activity in the facility.
For instance, if a guest falls while getting off a train, suffers whiplash on the bumper cars, or breaks a leg at the trampoline park, the guest may hold the center responsible and take legal action to sue for damages. Your family entertainment center's insurance liability coverage will pay for your legal defense, medical bills for injuries, and any court-ordered payments.
Liability insurance covers more than instances of injury and related claims. It can also protect you in a suit over copyright infringement. If someone believes you have product logos or marketing, for example, that violate copyrighted material, your liability coverage can provide protection.
Workers' Compensation Insurance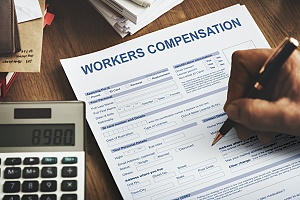 A comprehensive family entertainment center insurance policy can shield you from more than legal action from guests. One important element of this policy is workers' compensation.
Workers' compensation insurance is a required coverage in all but one of the 50 states, with Texas being the only exception to this mandate. For most states and businesses, having one or more employees makes this a requirement; however, each state determines the specific criteria.
A workers' compensation insurance benefits both the owner of the family entertainment center and the employees. The coverage pays for medical care for workers injured on the job. This includes doctor's office visits, hospital stays, treatments, medication, surgeries, and rehabilitation.
The benefit removes the employees' burden of paying their medical expenses, many of which can be excessive. It also precludes your family entertainment center from having to absorb this cost.
Workers' compensation insurance covers the lost wages of the employee when they are injured or made ill due to job duties and rendered unable to work in the short or long term.
Workers' compensation insurance can also help protect you from lawsuits your injured employees might file. Employees may pursue legal action if they believe the center is unsafe or you were negligent in promoting a healthy work atmosphere.
Specialty Insurance for Specific Attractions
If your family entertainment center has unique games, rides, and other attractions, you may need to purchase additional insurance to cover these attractions' risks. Examples of these specialty attractions include go-karts, rope courses, and indoor inflatables. A good insurance plan will address the potential accidents and injuries that can occur in these types of activities.
Cyber Liability Insurance
In a digital world, almost every business relies on servers, computers, and other devices to operate its center and manage digital data. Digital equipment and platforms may impact your security and finances, creating a substantial negative impact on the viability of your business.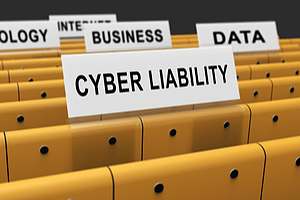 In the event of a breach, such as illegal activity by someone trying to steal information belonging to you, your staff, or your patrons, this could equate to catastrophic financial disasters.
Cyber liability insurance will pay for the costs to restore or recover data, repair equipment, or replace any assets affected by the cyberattack. This can save your business financially and help you continue to operate efficiently.
Trust Your Family Entertainment Center to Pro Insurance Group
To cover accidents that may happen, you need a solid family entertainment center insurance policy. At Pro Insurance Group, we can help you select a plan that fits your business and protects you and your patrons. Visit our website today for a quote, or call us at 833-619-0770, and our team will help you choose a policy. Our experts are ready to answer your questions.