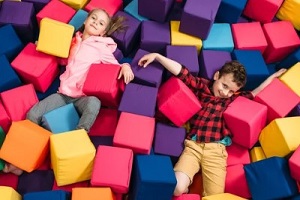 Liability insurance is a great way to protect your fun center against costs associated with claims that you are liable for bodily injury or property damage. Without a reliable liability insurance policy, your fun center could be at risk of high costs associated with medical payments, settlement costs, attorney fees, and property damage replacement.
What Is Fun Center Liability Insurance?
Liability insurance protects your fun center against costs associated with claims of bodily injury (or illness) and property damage. A general liability insurance policy covers most claims where your fun center may be held liable; additional policies may be necessary to fill in any necessary coverage gaps.
Fun center liability insurance is especially for the unique needs of fun centers and other similar recreation spaces. Many of which may extend beyond the written needs of a general liability policy.
What Does Fun Center Liability Insurance Include?
The coverage inclusions, exclusions, and add-on options may vary for each liability insurance provider. However, liability insurance policies for fun centers typically include coverage for claims of bodily harm, property damage, and the associated medical costs and legal fees. Below is more information about what all liability insurance for fun centers includes.
Claims of Bodily Harm
Liability insurance protects against claims that you are liable for bodily harm. For example, if you own an arcade center and a guest slips and falls, then they may claim your fun center is liable for the incident. In this case, you may need to attain an attorney to defend against the claim in court.
Your liability insurance would cover the cost for the attorney. Your policy should also cover medical costs for all injured parties (for which you are deemed liable) and settlement payments (if necessary).
Claims of Property Damage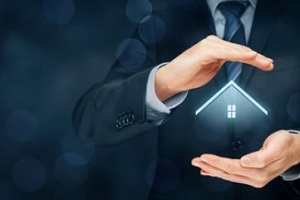 Liability insurance also protects you from property damage claims. For example, if you operate a driving range and one of your guest's cars is hit by a golf ball, then your policy should cover the associated costs.
This notably includes financial coverage to repair or replace the damaged parts of the vehicle. Of course, this is just one of many possible examples where general liability insurance for fun centers may apply in cases of property damage.
Medical Costs
Fun centers have a fair amount of risk as it pertains to bodily injury. Whether you own and operate a mini-golf course, batting cage, go-karts, laser tag, bowling center, or another form of fun center, there is always a risk that one of your customers gets injured. If they are injured, then they may claim that you are liable (see claims of bodily harm).
Also, if you serve food at your fun center, then there is a risk of serving someone an allergen that causes an allergic reaction, and sending them to the hospital; food poisoning is also a risk if you sell food as well. Due to these risks, you should protect your fun center with a general liability insurance policy, which covers medical costs for claims of bodily injury or illness.
Activity-Specific Coverage
A standard liability insurance policy for fun centers may not cover all types of claims. To ensure you are adequately covered from claims of bodily injury, illness, or property damage, you may need a personalized policy. This includes activity-specific coverage.
For example, if you are a bowling alley that serves alcohol to patrons, then you need a liquor liability insurance policy. Otherwise, you could be vulnerable to claims that you were liable for alcohol-related incidents that your general liability insurance would otherwise not cover.
Additional Policy Options You May Need
As mentioned, you need liquor liability insurance if you serve alcohol to patrons; you may need host liquor liability insurance if you only allow for the consumption of alcohol but do not directly serve it to guests. Additional policy options you may need include (but are not limited to):
Additionally, an umbrella insurance policy may be necessary if you need coverage beyond what your general liability policy would cover (due to policy limits). You should consult with a professional insurance agent who is able to provide a personalized policy recommendation and quote before agreeing to any policy options.
What Type of Fun Centers Should Consider Fun Center Liability Insurance?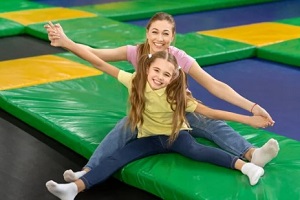 Any family entertainment center (FEC) or nightlife establishment should strongly consider a liability insurance policy that is specifically designed to meet the needs of fun centers. This can include batting cages, bowling alleys, amusement parks, mini golf courses, laser tag, and escape rooms, among many other business types.
Request a Quote Online or Call Pro Insurance Group Today
Pro Insurance Group takes pride in providing reliable general liability insurance fun centers (and other forms of family entertainment centers). We also offer additional coverage options such as worker's compensation insurance, auto liability insurance, and more. Contact us today at (833) 619-0799 or request a quote online to get your personalized policy started.