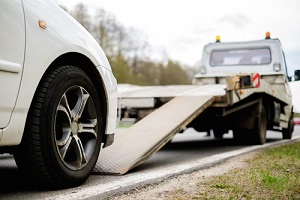 Many auto body shops repair the damages vehicles sustain in collisions and sometimes, auto body shops must tow the vehicles they service. Therefore, it's important for those businesses to acquire towing insurance in order to protect themselves from several types of liabilities. Here is a close look at towing insurance coverage and how it benefits auto body shops.
What Is Towing Insurance?
Towing insurance is a form of specialty insurance specifically designed for businesses that use tow trucks for their daily operations. There are many different risks associated with providing towing services, and auto body shops aren't exempt from these liabilities.
Most towing insurance policies include coverages such as general liability, garage keepers' insurance, physical damage, medical payments and on-hook towing.
Benefits of Acquiring Towing Insurance
Auto body shops benefit in several ways from acquiring towing insurance. Here is a close look at each of these advantages.
General Liability Coverage
General liability insurance typically pays for property damage or bodily injury claims arising from a mistake made by a driver of the body shop's tow truck, during routine business operations. If a tow truck operator is at fault for a collision that results in damage to a customer's vehicle or injuries to this client, general liability coverage will help pay for these claims.
Some towing insurance policies also include coverage for completed operations, product liability and premises liability. Many states have mandatory minimum amounts for liability coverage.
In some of those states, the minimum amount for bodily injury (BI) liability insurance is $50,000 per accident and $25,000 per person, while the minimum for property damage liability is approximately $25,000 per accident. Before choosing a policy, be sure to check your state's requirements.
Garage Keepers Liability Coverage
Garage keepers coverage protects your auto body shop in the event of damages to customer vehicles caused by accidents, theft, vandalism or a fire. If your business regularly stores client vehicles in a garage or other similarly covered location, this form of insurance will shield those automobiles.
Garage keepers liability insurance typically provides three types of coverage: legal liability, direct primary and direct excess. These coverages help ensure that both you and your customers' vehicles are protected from any major incidents.
Medical Payments Coverage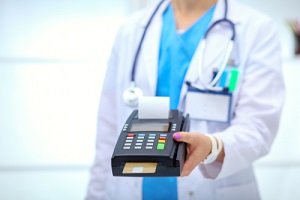 This type of insurance covers the medical expenses of the driver, or any passengers of your tow truck, who sustain injuries in an accident in your tow truck.
Medical expenses typically covered under this type of insurance include doctor and hospital visits, health insurance deductibles and copays, surgery and x-rays, ambulance transport and other associated emergency fees. Because tow truck drivers frequently offer rides to the customers they serve, medical payments coverage is essential for auto body shops.
On-Hook Towing Insurance
On-hook towing insurance covers damages for named perils in any policy for a vehicle that is being towed, protecting customer vehicles that are damaged by collision, fire, explosion, vandalism or theft. Although this type of coverage is often optional, auto body shops can benefit significantly from the coverage it provides.
In order to qualify for this type of coverage, your business must possess liability insurance. There are certain exclusions to on-hook towing insurance, which include towing vehicles such as race cars and boats for personal use and towing a vehicle behind a mobile home.
Physical Damage Coverage
Physical damage coverage helps pay for damages to one of your body shop's tow trucks, regardless of who is at fault. Physical damage insurance generally covers different types of accidents, including collisions involving another vehicle or fallen tree branches.
Some insurers provide more comprehensive physical damage coverage; if your tow truck is financed, your lender will likely require you to carry this type of insurance.
Speak To The Towing Insurance Pros
If you own an auto body shop, you can benefit significantly from purchasing towing insurance. The experts at Pro Insurance Group are dedicated to serving as one-on-one advocates for each of our clients, regardless of their unique needs and budget. We strive to build long-lasting relationships with all of our clients.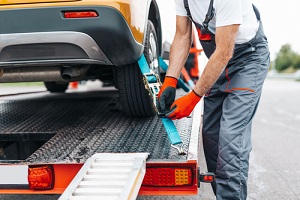 Our policies are designed to protect your business from all of the major risks associated with providing towing services, which we fully understand. These policies generally include coverages such as general liability, garage keepers' liability, medical payments, physical damage and on-hook towing.
These coverages will help protect your business, and the customers you serve, following incidents such as collisions, theft, vandalism and fire. We will also work closely with you to ensure that your policy's limits and deductibles align with your budget.
Call Pro Insurance Group today at (833) 619-0770 or contact us online to learn more about our towing insurance policies or to request a quote.