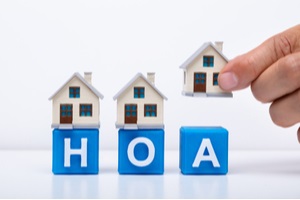 HOA insurance is one of several fees that homeowners who live in an HOA community pay for, indirectly, through their association fees or dues. If the association needs HOA insurance, you may wonder what the purpose of that insurance policy is and what exactly it covers. This review discusses HOA insurance in greater detail, explaining why it is required, the benefits of an HOA insurance policy and more.
What Is HOA Insurance?
HOA insurance is an insurance policy that a homeowners association purchases to protect the community from high out-of-pocket costs associated with claims of liability and property damage. As with all costs associated with HOAs, the HOA insurance is paid by the residents; the cost is divided equally among all members of the community and added to the existing HOA fees that are collected monthly, quarterly or annually.
Why Is HOA Insurance Required?
The primary reason for HOA insurance is to protect the association financially. Without HOA insurance, costs associated with repairing or replacing damaged property, or liability claims, could be incredibly high, which could lead to significant increases in HOA fees or high costs in the form of one-time payments to cover the financial burden. With HOA insurance, however, the insurance provider covers the costs associated with property damage or claims of liability up to the limits that are established in the policy.
What Are The Benefits Of HOA Insurance?
The purpose of HOA insurance is to mitigate the financial risk of the HOA and its members. The cost per HOA member for an insurance policy is relatively low, whereas the cost associated with claims of liability or property damage could be much higher and unexpected. This gives members of the community more peace of mind as they know that they are protected if anything catastrophic were to occur to HOA property or to someone who is harmed while using community facilities.
What Coverages Are Included In HOA Insurance?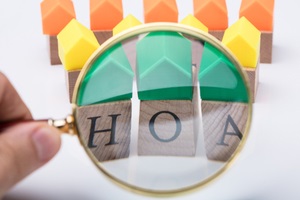 The two primary types of coverage included in Homeowners Association insurance are property insurance and liability coverage. This protects the association, and therefore its members, from the financial costs associated with damage to HOA property (i.e. gyms, tennis courts, clubhouses, golf courses, etc.) and claims that the HOA is liable for property damage, injury or illness to a resident or guest of the neighborhood.
Property Insurance
Property insurance protects the communal property belonging to the HOA. This usually includes any buildings or grounds that are used by the community for gatherings, entertainment, or exercise. Examples of properties that may be covered in an HOA insurance policy include:
Community pools
Gyms/sports facilities
Clubhouses
Golf courses
Storage buildings
Of course, every neighborhood has their own unique set of facilities that require financial protection, and an HOA insurance policy should be customized according to the specific needs of each HOA. Property insurance within an HOA policy only covers structures that are used for community purposes; they do not cover individual private residences within the community.
Liability Insurance
Liability insurance protects the HOA from legal fees, medical costs and other costs associated with claims of liability. This includes instances in which a guest is injured or contracts an illness while using a facility within the community and files a claim for legal action.
For example, if the guest of a resident breaks their arm while using your neighborhood gym and files a medical claim, or a lawsuit claiming the HOA is liable, the insurance company covers the costs associated with the claim, such as lawyer fees, settlement costs and medical payments.
D & O Coverage
Directors and Officers (D&O) insurance coverage protects the directors and officers of the HOA, which are often members of the community who have volunteered their time. This is an essential coverage that is often included in a standard HOA insurance policy. It protects the directors and officers in the event of a claim made against the HOA.
Additional Coverages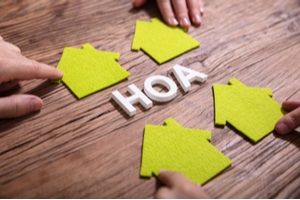 Each HOA insurance policy should be customized to the specific needs of the community. Other coverages that may be required in some HOA policies include social host liability coverage, garage keeper's coverage, worker's compensation, employee dishonesty coverage and discrimination claims coverage. These policies are typically an additional cost to the standard policy premium.
Contact Pro Insurance Group Today To Learn About Your HOA Insurance Needs
Pro Insurance Group offers HOA insurance coverage for communities of all sizes and types. If you have questions or concerns about your HOA insurance needs and would like to speak with a professional insurance agent, then give our friendly and professional team at Pro Insurance Group a call today.