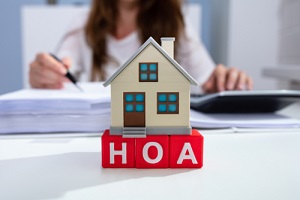 Initially created by the developer, a (HOA) is a group of the property owners in a shared space. These can be family homes, apartments or condominiums. The HOA establishes the rules that will govern the community; this will include a fee that is paid monthly, quarterly or annually by the homeowners within the neighborhood. The fee pays for the landscaping, maintenance of common areas and the removal of trash, snow and other debris.
In the event of an accident, such as if someone slips on ice and is severely injured, the HOA is the responsible party for any costs incurred as a result. In the absence of HOA insurance, those costs would come out of pocket. Here are just a few of the reasons why it's critical to have good HOA insurance.
Saving Money
The best way to be prepared for an unforeseeable emergency is to have insurance. Insurance fees in the long run are much less of a financial burden than having to pay out of pocket for the incidents that occur. Repair costs and medical bills add up with just one overnight stay in a hospital averaging $10,000. If a tree falls across the parking lot, it can cost between $1k-$2k to have it removed, and if the pavement is damaged, it may cost an additional $3,500.
There are multiple claims that happen every day and could cause financial issues for anyone involved. However, by ensuring you have the proper HOA insurance coverage, money can be further invested for additions, improvements, new amenities or social events.
It is important to consider the consequences in the case where one's funds to pay out of pocket for repairs and emergencies are depleted. The Association would be forced to rely on loans, increase the cost of dues and may even become involved in legal battles. Purchasing an HOA insurance policy with proper coverage can save time and money for the association as a whole. An estimated cost of HOA insurance can help assure that the upfront cost of a policy is a financially wise investment.
No Legal Trouble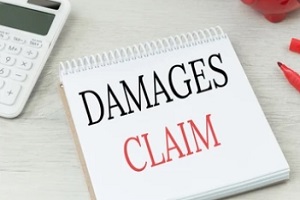 Incidents that occur on HOA property may potentially cause legal action in which the HOA is the respondent. Regardless of the case result, legal fees will prove to be a financial burden for those associations without HOA Insurance.
With the proper HOA coverage, you can ensure that your HOA and its members won't be financially liable for any unfortunate event that takes place on the premises. There are coverage options for HOA insurance that can cover legal fees, cost of defense, fines and more. Therefore, you must look closely at the details for each option and determine which one would suit your HOA best.
In addition to legal coverage options for the association as a whole, Directors and Officers (D&O) insurance coverage is available for the individual board members in case someone is singled out in a lawsuit. There is even an option that covers the spouses and family members of board members.
Protecting What Matters
Emergencies may occur at any moment, but there are multiple precautions that can be taken. The most common HOA insurance claims involve fire or water; taking the proper preventative measures such as installing smoke alarms in every room, having fire hydrants nearby and regular inspections can go a long way in preventing a claim from ever being filed.
The last thing you need when dealing with a crisis is to worry about financial trouble as well. Having the proper insurance coverage will make certain that if hardships do come your way, your properties are completely covered financially.
An HOA is a large part of a local community, and they trust that the monthly or yearly fees they pay will go toward making sure their community is protected. It is the responsibility of the HOA to set their minds at ease and ensure that everyone is protected no matter what happens. By doing so, you help nurture a safe and caring environment for your community and the people around you.
Finding The Right Coverage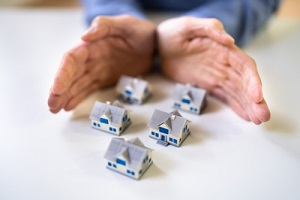 Every Homeowners Association is different, and the coverage required for each association may vary based on size, crime rates and distance from emergency responders. Additional factors such as pets being allowed in the communal buildings, a property located in a flood zone or prone to earthquakes and even the property's age can also influence the amount and type of HOA insurance coverage.
To speak with a professional or get a precise quote for HOA insurance coverage, visit Pro Insurance Group online or call 833-619-0770. The experienced team at Pro Insurance Group will gladly assist your HOA in determining proper coverage based on the unique factors and budget of your association.