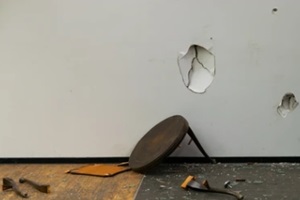 Japan opened the first rage room in 2008; shortly after, these businesses expanded into the United States and other countries. Due to the associated risks of operating rage rooms, insurers initially grappled with how to cover these businesses. Now, insurance companies provide rage room insurance under the entertainment coverage umbrella.
At a minimum, insurers recommend that rage room owners purchase four types of coverage: general liability, workers' compensation, property, and business income insurance. Combined, these policies reduce the risk of financial losses while increasing the likelihood of running a successful business.
General Liability Insurance
Risk mitigation and safety are two primary goals when operating rage rooms. Companies mitigate the risk of injuries by providing protective gear, ensuring customers wear the proper attire, and banning food and beverages from the rage rooms. However, it's impossible to eliminate risk, regardless of how mindful the operators are.
For example, customers handle potentially dangerous tools, such as sledgehammers, inside rage rooms. Many participants aren't familiar with these tools, putting them at risk of accidentally hitting themselves or slipping and falling mid-swing. Flying debris can also hit customers on unprotected body parts or pierce through protective equipment.
Injured customers can make claims against rage room businesses for financial losses and compensatory damages. NOLA surveyed readers involved in personal injury cases, and the average settlement was $52,900. However, some settlements reach six or seven figures, which would be financially devastating for most rage room owners.
By obtaining general liability insurance, you can avoid high settlement costs and legal fees. This coverage protects rage room businesses from financial losses due to the following:
Bodily injury
Medical expenses
Libel
Slander
Lawsuit defense
Settlement bonds
Judgments
Standard general liability insurance policies provide up to $1 million in coverage. However, landlords often require tenants to carry around $2 million in general liability coverage for rage rooms.
Workers' Compensation Insurance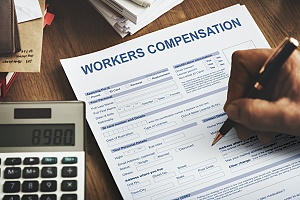 Rage room employees also face risks when performing their duties. For example, they can slip and fall when cleaning up debris or develop overexertion injuries by hauling heavy objects when staging the rage room. Additionally, smashed electronic waste can emit toxic chemicals that employees breathe, increasing the risk of long-term health effects.
Employers can protect themselves from claims related to on-the-job injuries by carrying workers' compensation insurance. This type of rage room insurance covers the following:
Missed wages
Medical care, including long-term treatment when applicable
Temporary and permanent disability benefits
Funeral costs
Legal fees
Along with protecting your financial interests, carrying workers' compensation insurance is necessary for maintaining legal compliance. Illinois law requires businesses with one or more employees to have workers' compensation insurance. Companies that fail to comply face a minimum fine of $10,000.
Commercial Property Insurance
Illinois is second only to Texas among states most at risk for billion-dollar climate disasters. On average, Illinois experienced 4.7 natural disasters annually between 2012-2022. Unfortunately, these disasters often impact rage rooms and other businesses, and the damage can be devastating.
Approximately 25% of businesses that close due to natural disasters never reopen, according to the Federal Emergency Management Agency.
Property damage from natural disasters is just one concern for rage rooms. For instance, a car ran into an Indiana rage room, causing significant damage. Rage room businesses can also experience other types of property damage, including vandalism and theft.
Owners can protect their assets by including commercial property coverage when selecting rage room insurance. This coverage protects both the building and its contents, including external signs.
Business Income Insurance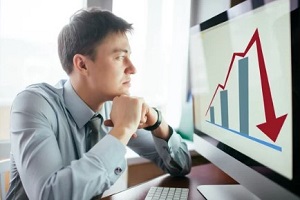 Business income insurance protects rage room owners if they temporarily cease operations due to property damage or another covered event. This policy replaces lost net profit and business expenses that owners must continue to pay while closed.
For instance, if a car crashes into your rage room, you would need to close your business for repairs, rendering you unable to serve customers. Having a business income insurance policy in place, you could pay employees, make rent payments, and settle other business expenses while waiting for the repairs.
Find the Ideal Rage Room Insurance Coverage
With low start-up costs and increasing popularity, rage rooms are attractive business endeavors. However, these businesses can financially devastate owners who don't have the proper insurance coverage.
Even minor injuries or property damage can be too much to overcome when owners must pay out of their pockets. Pro Insurance Group's experienced brokers work directly with rage room owners, ensuring they receive the appropriate coverage to offset potential financial risks.
Our insurance brokers consider risk management, client needs, and budgetary concerns to find the best option. Contact Pro Insurance Group today to receive a customized quote.