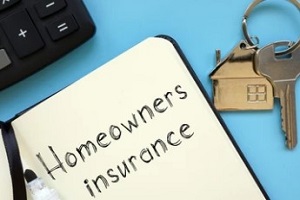 There are many factors that influence the cost of homeowners insurance policies in Illinois. These factors include the extent of your coverage, your policy limits, deductible amounts and information specific to your home. The provider you choose also plays a significant role in the amount of your quote.
On an average, the cost of homeowners insurance in Illinois ranges from $1,500 to more than $2,000 per year. In this review, we take a closer look at homeowners insurance in Illinois, highlighting the coverage amounts for each coverage option.
Homeowners Insurance in Illinois Explained
Most lenders require homeowners in Illinois to have a homeowners insurance policy. This protects the homeowner from costs associated with property damage, liability lawsuits, medical costs and more (see coverage types below).
Homeowners Insurance Coverage Types
Dwelling coverage is the primary protection provided in homeowners insurance policies in Illinois. However, the cost of your policy is dependent on the other types of coverage options that are included in your policy. Specifically, the most common types of homeowners insurance coverage in Illinois are:
Dwelling
Other structures
Personal property
Loss of use
Personal liability
Medical
Your insurance agent should work with you to personalize your policy based on your individual home insurance needs, desires and goals. Here is a closer look at each coverage type to help you determine your policy needs while remaining within your budget.
Dwelling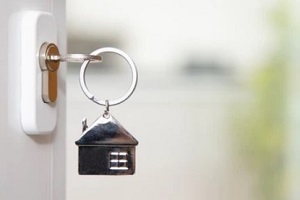 Dwelling coverage provides financial protection for damage to your home and attached structures (i.e. an attached garage or porch). In other words, it includes your physical home but it does not include your land or other structures.
For most policies, dwelling coverage pays the amount it costs to rebuild your home at the current market price. Dwelling coverage limits can range from $225,000 to more than $300,000 for many Illinois residents.
Other Structures
This covers detached structures on your property. For instance, if you have a valuable fence or shed on your Illinois property, you can protect it with other structures coverage added to your policy. Other structures are usually protected for up to 10% to 15% of your dwelling coverage limit.
Personal Property
Protection for the loss or damage of personal property can also be added to your policy. This refers to property inside your home and pays to repair or replace the damaged or stolen property. For example, you may file a claim if your home is burglarized and jewelry is stolen from your home. Personal property coverage usually pays 50% to 75% of your dwelling coverage limit.
Loss of Use
Loss of use coverage protects you financially if you are unable to use your home for an extended period of time. It covers costs associated with temporary housing, food and travel that are necessary due to your inability to use your home. Loss of use coverage usually pays 20% of your dwelling coverage limit.
Personal Liability
Personal liability protects the policyholder from costs associated with damage to someone else's property. It also covers costs associated with injury to someone caused by a covered member of the policy.
It covers claims in which the injury or property damage was a result of negligence or occurred unintentionally; it does not cover claims where the individual intentionally damaged property or harmed someone. Personal liability coverage usually pays $100,000 to $500,000, depending on how you choose to personalize your policy.
Medical
This covers the medical costs if someone is injured on your property regardless of who is at fault. For example, you can file a homeowners insurance claim if your neighbor slips off of your stairs while visiting your home and they require medical treatment. Coverage limits vary for each policy. However, on average, the insurance provider usually covers up to $1,000.
The Cost of Homeowners Insurance: Here is What You Can Expect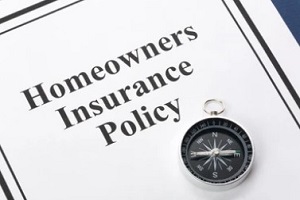 Although the cost of homeowners insurance can range from $1,500 or less to more than $2,500, there are a multitude of factors that influence your policy quote, including your coverage limits, the coverage options you select, your deductible amount and the city in which you reside.
For example, according to NerdWallet, the average cost of homeowners insurance in Chicago is $2,284 per year. However, the cost for most other cities in Illinois is much lower. Ultimately, the best way to determine the cost of a homeowners insurance policy for your home is to speak directly with a reputable and experienced home insurance provider in Illinois.
Contact The Insurance Experts at Pro Insurance Group
Pro Insurance Group takes pride in providing reliable and cost-effective homeowners insurance policies to Illinois residents. If you are in need of homeowners insurance in Illinois or have a policy and are considering changing providers, then contact Pro Insurance Group today.