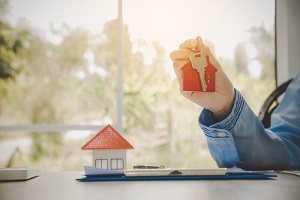 It's not uncommon for people to rent out their properties for short-term stays, such as 30 days or less. However, whether it is to a friend, family member or through a third-party such as Airbnb, having a guest in your home can bring many risks that regular homeowners insurance may not cover. It may seem to be a quick, easy way to make money until suddenly you are faced with a financially catastrophic event such as a plumbing issue or gas fire. Does landlord insurance cover tenant damage? The safest way to protect yourself and your assets when renting out your home for a short amount of time is to cover yourself and your property under any circumstances. This could be Landlord Insurance, Short-Term Rental Insurance, Commercial Insurance or a combination of those.
What Is Landlord Insurance?
Landlord Insurance guarantees that the property owner is protected when someone else is renting the property. To meet the needs of each individual owner, there are many options to choose from, such as property insurance, liability insurance and income recovery.
Additional insurance coverage is also available for occurrences such as malicious damage, earthquakes or floods. Personal homeowners insurance will not cover the property if the owner is not residing on the premises, even if it is temporary, which makes Landlord Insurance important.
Landlord insurance is not required but can save the landlord from the extremely high costs of property damage, medical bills or other disasters with landlord insurance claims often costing many thousands of dollars. The cost of landlord insurance can vary depending on the property, as well as exactly how much coverage you need. However, it pales in comparison to the price of repairs you may have to pay out of pocket in the event of an accident or catastrophic event.
What Is Short-Term Rental Insurance?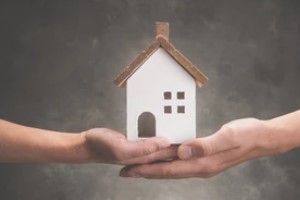 Short-Term Rental Insurance is an additional option you may choose to add to your homeowner's policy, and the details may vary depending on the insurance carrier. Generally, it will cover property damage, liability, income loss, identity theft and excessive utility usage.
This option is generally best for those who don't frequently rent out their home or even a room in their home. It can be a great option if you are giving some family members a place to stay for a short time in the summer, having a friend for a vacation or just trying to make some money renting for a few weeks.
However, if you find yourself consistently renting out the home or rooms in the home, it becomes a business endeavor in which case you should consider a commercial policy. Additionally, Airbnb offers Host Protection Insurance through their own carrier, so if you're using Airbnb to rent your house, you have the option to buy your protection through them directly.
What Is Commercial Insurance?
If you buy a property solely as a rental, or otherwise use it as an income property, you will want to consider Commercial Insurance. Commercial Umbrella Insurance will cover many financial hardships that regular homeowners or landlord policies may not include. This could include legal fees, workers comp or other liability costs that exceed the typical 1 million dollar limit set by most General Liability Policies.
Commercial Property Insurance also tends to have a much higher cap than regular property insurance, which can be especially helpful if you own multiple properties. It also applies to electronics, equipment, fencing, signage and other property used for the business. The pricing of commercial insurance can vary depending on the location of the properties, how many occupants you have and the construction safety of the buildings themselves.
What About Renter's Insurance?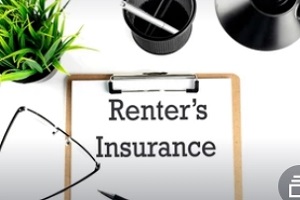 For Short-Term Rentals, it typically isn't sufficient to have the renters acquire a policy. Generally, Renters Insurance lasts for a year, though there are some with a 6-month term; anything less than that is rare, if not impossible.
Sometimes renters may be partially covered under their existing renters or homeowners insurance, but this isn't guaranteed. The safest way to ensure your property is to be protected by considering the options listed above.
Does Landlord Insurance Cover Tenant Damage?
The short answer is that as with most things in life, this depends. First, you will need to review your specific policy details to confirm that tenant damage is covered. If this is important coverage for you, be sure to specifically include it when policy shopping.
Work With Pro Insurance Group
With the many different types of short-term rentals available, it can be overwhelming to determine exactly what type of protection you will need for your property or properties. You can be confident that you have the right policy for your property by contacting Pro Insurance Group online. We will gladly provide a consultation and have your questions answered; call 833-619-0770 to speak with an expert today.