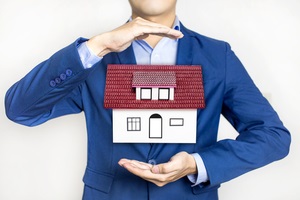 Landlord insurance is an often overlooked necessity for property owners who rent their property to a tenant. It is helpful to have a complete understanding of what landlord insurance is, how it works and who it is for, in addition to answers to other frequently asked questions, to determine if landlord insurance is right for you.
8 Frequently Asked Questions About Landlord Insurance
The following is a detailed review of frequently asked questions about landlord insurance, including what landlord insurance is exactly, what a policy typically does and does not include, how a policy works, whether or not a policy is required for landlords and more.
What is Landlord Insurance?
Landlord insurance is a home insurance policy that protects the owner if they are renting their home to someone else. Landlords have unique insurance needs that they do not have for their primary residence. A standard homeowner insurance policy usually does not protect the homeowner if they are renting the property to someone else making an additional policy, known as landlord insurance, necessary.
What is Included in Landlord Insurance?
Every landlord insurance policy can be personalized to fill the needs of the policyholder. However, there are coverages that are generally included in a standard policy. This includes:
Property damage
Liability insurance
Loss of income
It is important to understand what your policy includes, and what it does not include, to ensure you get the coverage you need as a landlord. Additional coverages that may be included or can be added to your policy include rent guarantee insurance, natural disaster insurance and employer liability insurance.
How Does Landlord Insurance Work?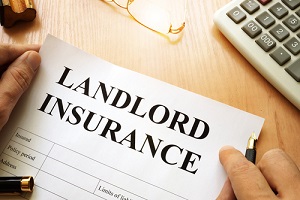 The three main forms of coverage included in a landlord insurance policy are property damage, claims of liability and loss of income. If an event happens that is covered by the policy, then the policyholder can simply submit a claim with the insurance provider, who can review the claim and cover the cost of the claim up to the established limits. For example, if your property is vandalized and severely damaged, then your policy will cover the cost to replace and repair damaged property.
Who Needs Landlord Insurance?
Of course, landlords, meaning property owners who rent their residence to someone else (a tenant) and manage the property, should acquire landlord insurance. Property management groups that manage multiple properties that they either own or manage on behalf of the owner, should strongly consider acquiring landlord insurance as well.
Is Landlord Insurance a Requirement?
Landlord insurance is not required by law. However, there are notable risks landlords take on if they choose to forego coverage. Although precautionary measures can go a long way in helping prevent property damage or claims of liability, there are many uncontrollable circumstances that landlords must account for.
From nearby fires to vandalism, there are numerous risks of damage to property or liability claims, and landlord insurance is often the best way to protect property owners and management groups from being responsible for the costs associated with these events.
How Much Does Landlord Insurance Cost?
Landlord insurance costs vary based upon a range of factors, such as the specific location of the property (or properties) that are being insured, the number of rental properties, the size of each dwelling, the age and condition of the building, the extent of coverage you desire, the security features installed in and around the home and the status of your electrical wiring. However, landlord insurance is relatively affordable and usually costs no more than several thousand per year. In some cases, rates for a single unit may be as little as $500 per year.
What are The Benefits of Landlord Insurance?
Landlord insurance protects you, the landlord, from high out of pocket costs, specifically in areas where other insurance policies fall short. This can give you peace of mind knowing that you are not liable for high costs that could financially devastate your real estate rental business. Additionally, landlord insurance is affordable making the risk/reward of owning a policy compared to not owning a policy, favorable for landlords.
What are The Risks Without Landlord Insurance?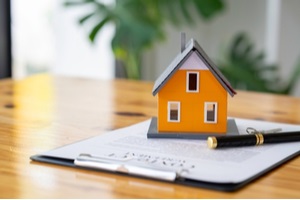 Landlord insurance is not a requirement by law; however, it is highly recommended to have a policy to mitigate financial risk. If the property is damaged and the claim is denied by your standard homeowner insurance policy and the tenant's renter insurance policy, then you may be liable for the out of pocket costs, which, in some cases, can exceed more than $100,000.
Get in Touch With Pro Insurance Group for a Landlord Insurance Policy
Pro Insurance Group offers landlord insurance policies for homeowners who rent their home to someone else. To learn more about how landlord insurance from Pro Insurance Group can benefit you, contact us by phone or message today.