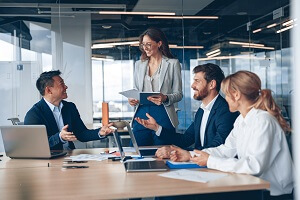 Employee benefits liability insurance allows employers to protect themselves and their company from claims and lawsuits made by employers. In this review, we explore the role of employee benefits liability insurance in protecting companies, highlighting how it is defined, the benefits that are included and more.
Employee Benefits Liability Insurance Explained
Employee benefits liability insurance, also called EBL insurance, protects employers from lawsuits related to errors and omissions, and complaints made by their employees. For example, a claim may be made by the policyholder (the employee) if the employer fails to add them to the company's health insurance plan.
An EBL policy also protects the employer from certain Affordable Care Act (ACA) and worker's compensation claims. For example, if you hire an independent contractor who files a claim that they should have been classified as a full-time employee, then the policy would protect the employer financially from costs associated with the claim.
The Purpose and Benefits of Employee Benefits Liability Insurance
Employee benefits liability insurance primarily benefits the employer. Specifically, it protects the employer financially in the event there are claims made by an employee. EBL insurance also benefits employees as this provides them the understanding that they are able to receive rightful compensation if they have a legitimate claim.
Types of Benefits Covered by Employee Benefits Liability Insurance
An EBL policy protects the employer from costs associated with errors and omissions (E&O) claims. For instance, an employee may make a claim that they were wrongfully not included for employee benefits plans such as:
Dental insurance
Medical insurance
Accident insurance
Stock ownership
Pension
Profit sharing
Savings
Social security
Unemployment
Disability
Additionally, an employee may make a claim that the company did not provide the necessary amount of maternity leave, tuition assistance or vacation days. EBL insurance usually covers these types of claims as well. Some EBL policies may cover fiduciary liability, discrimination and harassment claims, but typically, they cover claims related to employee benefits, such as the examples mentioned above.
Although there are many benefits provided with an EBL policy, some risks still remain. The employer should take precautions to avoid employee-related lawsuits due to errors and omissions (E&O) to best mitigate their overall risk. Also, it is important to keep in mind that every policy is personalized and unique, and the coverage in your policy will depend upon the terms that are agreed upon with your provider.
Employee Benefits Liability (EBL) vs. Employee Practices Liability (EPL) Insurance
Employee benefits liability and employee practices liability (EPL) insurance are often confused with one another as they both protect employers from claims made by their employees. There are notable differences between the two, specifically, EPL insurance protects employment-related claims beyond errors and omissions. This may include claims of discrimination, wrongful termination and sexual harassment.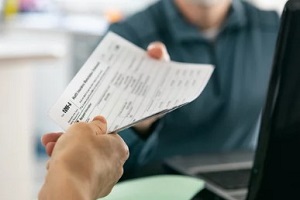 If an employee enrolled in a company health insurance but was not added to the plan and later found themselves liable for medical costs, the employee would be able to file a claim for this error. If the company carries EBL insurance, the costs associated with the claim will be covered. This may include both medical and the legal costs (i.e. lawyer fees, settlement costs, etc.).
An EPL policy is similar in the sense that it also covers E&O concerns such as the example above. However, EPL coverage usually extends beyond the benefits programs and is more likely to include coverage for practice-related concerns, such as claims of sexual harassment.
Additionally, an EPL policy may extend beyond claims by employees, and it may include claims made by third parties (i.e. vendors) as well. Since an EPL policy is typically broader in scope, it usually costs more than an EBL policy.
Employee Benefits Liability Insurance Limits
The policy limits are largely determined by your premium payments and deductible amounts which are customized according to your company's needs and desires. There are two primary types of EBL insurance limits that may apply to your policy which are employee limits and aggregate limits. Here is a closer look at each type.
Employee Limit
An employee limit applies a limit to how much the insurance company is willing to pay for a single employee and their beneficiaries (spouse, children, etc.). However, a cap may be placed upon the claim value rather than the individual employee for some policies.
Aggregate Limit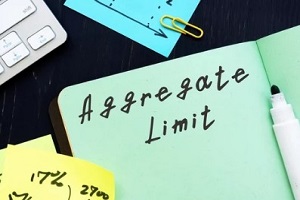 An aggregate limit is a collective amount that an insurer is willing to pay to the policyholder (the employer). Due to aggregate limits, policyholders should make sure to implement sound business practices and risk management solutions to avoid a high amount of claims.
Contact The Insurance Experts at Pro Insurance Group
Choosing the right insurance can be a complicated process. Pro Insurance Group has years of experience assisting businesses with their employee insurance needs, and provides affordable and reliable EPL policies tailored to the needs of each business. If you would like to discuss your employment insurance needs with an experienced and professional insurance agent, contact our team today 833-619-0770.