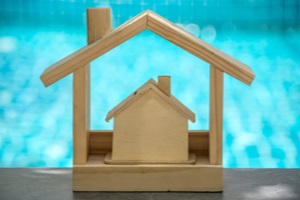 Illinois is rapidly becoming one of the most popular rental markets in the United States and those landlords must protect themselves financially with a reliable insurance policy on their rental homes. Since homeowners insurance typically does not cover the property if the policyholder does not live there full time, landlord insurance is strongly encouraged for owners of rental properties. This review discusses the basics of landlord insurance in Illinois to help you determine if this policy is right for you.
What Is Landlord Insurance?
Landlord insurance, also called rental insurance (not to be confused with renter's insurance), is an insurance policy for individuals who rent their home(s) to a tenant. In this case, the homeowner's primary insurance policy typically will not cover the home to the full extent. Landlord insurance provides the coverage necessary to properly protect the homeowner (landlord) from high costs related to property damage, theft and vandalism and more.
Of course, the specific coverages that are included depend upon the personalized policy. In Illinois, most landlord insurance covers the rental dwelling and other structure(s) on the property. Additional coverages are available as well. For example, it is possible to also obtain additional coverage for maintenance costs and equipment breakdowns.
What Types Of Risks Does Landlord Insurance Cover?
Landlord insurance in Illinois also covers a wide range of risks for your rental property. It is important to understand the specific risks that your insurance policies cover. Specifically, the types of risks that are most commonly covered by landlord insurance include:
Water damage
Fire
Storm damage
Lawsuits
Riot and civil commotion
Injury
Vandalism and theft
From a water pipe that has burst and leads to water damage, to costs associated with liability lawsuits, landlord insurance offers the necessary insurance coverage landlords need. You may have the option to choose a limited set of coverage options for a lower premium or deductible, or you can elect for additional risk coverage with higher insurance costs.
What Are The Benefits Of Landlord Insurance?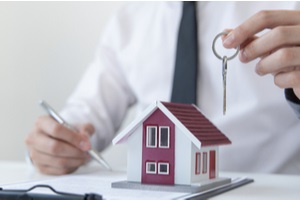 The primary purpose of landlord insurance is to protect your property while a tenant lives there, which homeowners insurance does not usually offer. Additionally, when choosing an experienced and reputable insurance provider, you can customize your policy according to your specific insurance needs.
By doing so, you can help keep premium costs lower by not paying for coverages that you do not want or need. Landlord insurance can also give assurance to prospective tenants that the property currently is, and will be, maintained throughout the duration of their tenancy.
Landlord insurance is especially beneficial for Illinois residents as storm damage is more common than in other states as a result of heavy winds and rainfall throughout the year. Additionally, Illinois is home to some of the nation's worst windstorms, hailstorms and tornadoes, and landlord insurance covers the damage costs associated with storms.
Who Needs Landlord Insurance In Illinois?
Landlord insurance is not required by law in Illinois; however, landlords and their businesses are at much greater financial risk without it. Building codes are also changing regularly in Illinois, and landlord insurance can help protect you financially if you are required to go through any necessary renovations to keep your property safe and code compliant.
Specifically, landlord insurance is recommended for anyone who rents their home, or multiple rental homes, to someone else. This could be someone that simply has two properties and wants to generate additional income from their second property, or a realty management group that manages or owns multiple properties.
What Types Of Properties Are Covered By Landlord Insurance?
Certain landlord insurance providers in Illinois may only offer coverage for certain types of properties, whereas other providers may have fewer restrictions. In general, the types of properties that are covered by landlord insurance are:
Single-family
Multi-family
Apartment buildings
Manufactured homes
Renovations
Vacation properties
Landlord insurance typically covers long-term rental properties as well as short-term rentals such as properties that are listed on Airbnb.
How Does A Landlord Insurance Policy Work In Illinois?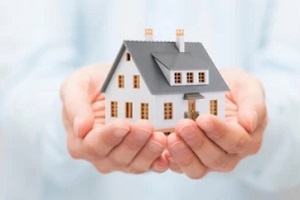 The landlord insurance policy works similarly to a homeowner's insurance policy; it protects your home, other structures and personal property, if that personal property is used to maintain the home. Much like a homeowners insurance policy, the landlord policy will likely have monthly premium payments and limits. Be sure to work with an insurance professional to personalize your landlord insurance policy to avoid unnecessary costs and coverages and to ensure you are adequately protected from high costs.
Pro Insurance Group Offers Landlord Insurance For Illinois Property Owners
To discuss landlord insurance in greater detail and to get started with your policy, give us a call or send us a message today. We are glad to answer your initial questions and concerns and personalize a policy for your landlord insurance needs.