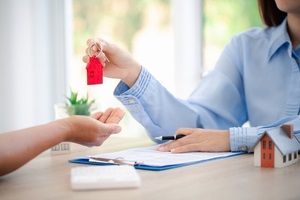 By law, landlord insurance is not required in Illinois, but it is strongly encouraged for individuals who own property that they rent to tenants. This review discusses landlord insurance, highlighting who needs a policy to protect themselves (and their business) financially and the types of landlord insurance coverages to consider for your policy.
Landlord Insurance Defined
Landlord insurance is an insurance policy for property owners who rent to tenants and do not reside in the home. It protects landlords from costs related to property damage, theft, claims of liability and more. In most cases, landlord insurance protects the policyholder's dwelling, other structures and personal belongings used as part of the rental of the home.
Who Needs Landlord Insurance in Illinois?
Anyone who owns one or more properties that they rent to a tenant, but do not live in as their personal residence, should consider landlord insurance. This is regardless of whether the rental property is used for additional income or as a primary source of income. In fact, you may need landlord insurance even if you are not charging the tenant rent. It is best to discuss your insurance needs with an insurance professional to determine if landlord insurance is right for you.
Types Of Landlord Insurance Coverages
A standard landlord insurance policy protects the dwelling, other structures on the property and the personal belongings of the property. It also protects the policyholder from costs that are associated with liability lawsuits such as medical payments, settlement fees and legal fees.
Additional coverages, such as flood and earthquake insurance, can either be added to the policy or included as a separate policy. Landlord insurance does not usually protect the tenant's personal belongings; those should be covered by the tenant's renter's insurance.
Dwelling Coverage
Landlord dwelling coverage covers the actual structure of the home and its components. Dwelling coverage limits are usually equal to, or slightly higher than, the value of the home, although limits can vary widely among insurance providers. Several of the more notable parts of the dwelling that are covered include:
Roof
Siding
Windows
Flooring
Other foundational parts of the home are likely covered as well. Dwelling coverage can be utilized in the event of a fire, vandalism or damaging thunderstorm. However, most standard landlord insurance policies do not cover damage from floods and earthquakes; if necessary, a separate flood and earthquake insurance policy may be purchased
Other Structures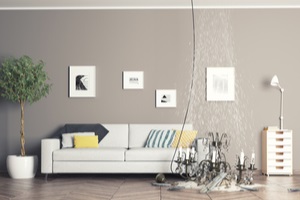 Other structures include all other physical structures that are on the property, such as storage sheds, guest houses, carports and detached garages. "Other structures" coverage usually comes with limits that are approximately 10 percent of the dwelling coverage limit. This primarily applies to single-family homes, whereas other structures coverage is not usually applicable for condominiums, apartment complexes and attached properties.
Personal Belongings
Certain personal belongings are protected in a standard landlord insurance policy as well. However, this may only include personal belongings that are used to maintain the rental property, or personal belongings that cannot be taken out of the home for another reason.
For example, your lawnmower and other property maintenance tools are likely covered if they are damaged or destroyed by a fire or stolen in a vandalism incident. However, it is worth noting that the tenant's belongings are not covered by landlord insurance, which is why many landlords encourage their tenants to purchase renters insurance that protects their personal property.
Landlord Liability Coverage
Landlord liability coverage protects you financially in the event you are named in a lawsuit related to a liability claim related to your insured property. For example, if a tenant's guest trips and falls on a broken step on your front porch and breaks their arm, then they may claim you are liable since you are the property owner.
Whether you choose to defend yourself in court, settle or simply pay the medical costs related to the claim, the costs can add up quickly. Landlord liability coverage covers most associated costs up to the limits established in your policy.
What Are Additional Landlord Insurance Coverages?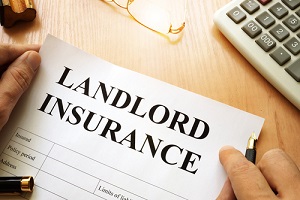 A standard landlord insurance policy includes dwelling coverage, other structures, personal belongings, and liability coverage. Additional coverages that you may need, or benefit from, include construction coverage, loss of income coverage, burglary and vandalism coverage and landlord contents. A flood and earthquake insurance policy can also be added as a separate insurance policy; this may be beneficial if your property is in a high-risk flood zone or vulnerable to earthquakes.
Get A Quote For Landlord Insurance in Illinois
Landlord insurance in Illinois is a great way to protect yourself financially from costs associated with lawsuits and property damage. Contact Pro Insurance Group today. We offer landlord insurance for property owners in Illinois, and we can help you personalize your policy to meet your precise needs and policy preferences.